The foundation for AM PM Marine was started twenty-eight years ago when as a young boy, Tom Pierzchalski, Jr. sold his first paddle boat for his grandfather's business, Stammer's Marine, at the Baltimore Boat Show. He did not stop there, however, becoming his grandfather's best salesman, selling fishing boats and cruisers of all sizes. After a short career in the fire and EMT department of a local firehouse, he decided it was time to get serious about the business of boat sales.

From those beginnings, Tom, along with his dad, Tom, Sr., his wife Lisa, and their employees have grown the business into what it is today. Our business philosophy is plain and simple. Give the customer a good price, and then provide them with the one thing that all boaters dream of, the best customer service possible. The combination of these two things makes the experience of dealing with AM PM Marine the most enjoyable one in boating. From our sales department staff to our service and parts people, we believe in one thing, "Customer Service is Always #1". 

So come and see what all the fun and enjoyment of boating is all about. Join the AM PM Marine family. We offer everything from finding the right boat for you and your family to finance and insurance to service after the sale. We have it all, so can you.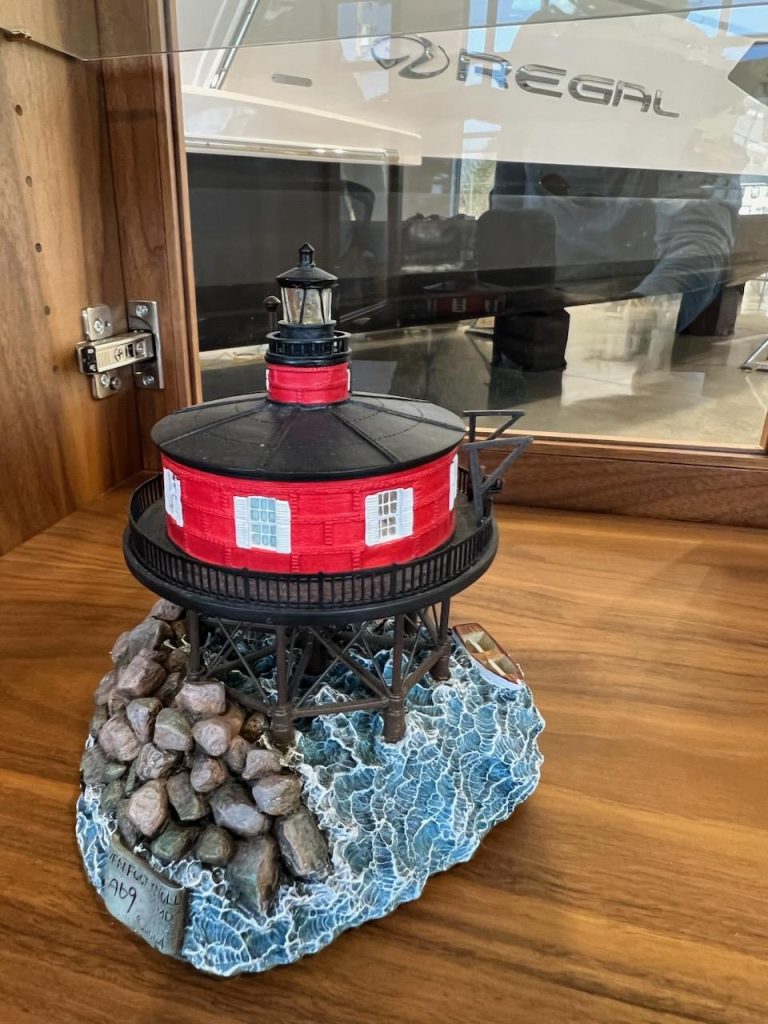 Principles of our Business
At AMPM Marine, honesty is one of our core principles and is at the heart of everything we do. We believe that building trust with our customers starts with being transparent and truthful in all our interactions. From the sales process to after-sale support, our team at AMPM Marine is dedicated to providing accurate information and being honest about every aspect of our products and services. This commitment to honesty has earned us a reputation for integrity at AMPM Marine and has helped us to develop long-lasting relationships with our customers. At AMPM Marine, honesty is more than just a principle, it's a way of doing business.
Integrity is a cornerstone value at AMPM Marine, and is evident in all that we do. From our commitment to providing quality products and services, to our pledge to always act in the best interests of our customers, we strive to maintain the highest standards of integrity in everything we do. Our team at AMPM Marine is dedicated to conducting business in an ethical and responsible manner, and to always being truthful and transparent in our dealings with customers. We believe that integrity is the foundation of trust and respect, and it is this principle that drives us to be the best boat dealership in the industry. 
At AMPM Marine, exceptional service is a top priority. We understand that buying a boat is a big investment, and we are committed to making the experience as seamless and enjoyable as possible. Our knowledgeable and experienced team is dedicated to providing expert advice and support to help customers choose the right boat for their needs. Whether you are in need of maintenance, repairs, or financing services, our team at AMPM Marine is here to provide the highest level of support. We believe that outstanding service is the key to customer satisfaction, and we are proud to be known for our exceptional service in the boating industry.
At AM PM Marine, we believe that giving back to the community is an important part of being a responsible and successful business. We understand the importance of supporting the local community, not just through donations, but also through actively participating in community activities. That's why we not only contribute to the local fire company and other community initiatives, but our family also volunteers their time to serve on the fire truck and respond to calls. We are proud to be part of a team that is committed to making a positive impact in our community and we believe that giving back is essential to building strong, sustainable relationships with our customers and the broader community. By working together and supporting each other, we can help create a better future for everyone.
Josh was incredibly helpful in guiding me through the boat buying process. His extensive knowledge of the industry helped me make an informed decision and find the perfect boat for my family."
Tom's exceptional customer service made my experience at this dealership a pleasure. He went above and beyond to answer all of my questions and made sure I was completely satisfied with my purchase.
Lisa's attention to detail and personalized service made all the difference in my boat buying experience. She truly cares about her customers and was with me every step of the way.
The entire team at this dealership is outstanding, and they genuinely care about their customers. I couldn't be happier with my experience here, and I highly recommend them to anyone in the market for a boat.
If you're ready to make your boating dreams a reality, contact us today to schedule a test drive and see how we can help you find the perfect boat