Embarking on a career with AM PM Marine means becoming part of a legacy that was set in motion twenty-eight years ago by a young Tom Pierzchalski, Jr., who started selling boats for his grandfather's business. Over the years, Tom, along with his family and dedicated employees, has transformed the business into a beacon of excellence in the boating industry. Our business philosophy is straightforward and focused on two core aspects: providing a competitive price and delivering unmatched customer service. From helping you find the right boat to assisting with finance, insurance, and after-sale service, AM PM Marine has it all. As a part of the AM PM Marine family, you are not just joining a company, but a community that values honesty, integrity, exceptional service, and a strong commitment to the local community.
At AM PM Marine, our principles are not mere words, but a way of life that reflects in every interaction with our customers. We believe in honesty, conducting our business transparently and truthfully, earning a reputation for integrity. Our commitment to the highest standards of integrity makes us act ethically and responsibly towards our customers' best interests. Exceptional service is our top priority, as we strive to make the experience of buying a boat seamless and enjoyable, providing expert advice, maintenance, repairs, and financing services. Additionally, our belief in giving back to the community manifests in our contributions to local initiatives and volunteering, ensuring a positive impact in the community. By joining AM PM Marine, you are aligning yourself with a team dedicated to excellence, responsibility, and a bright future for all.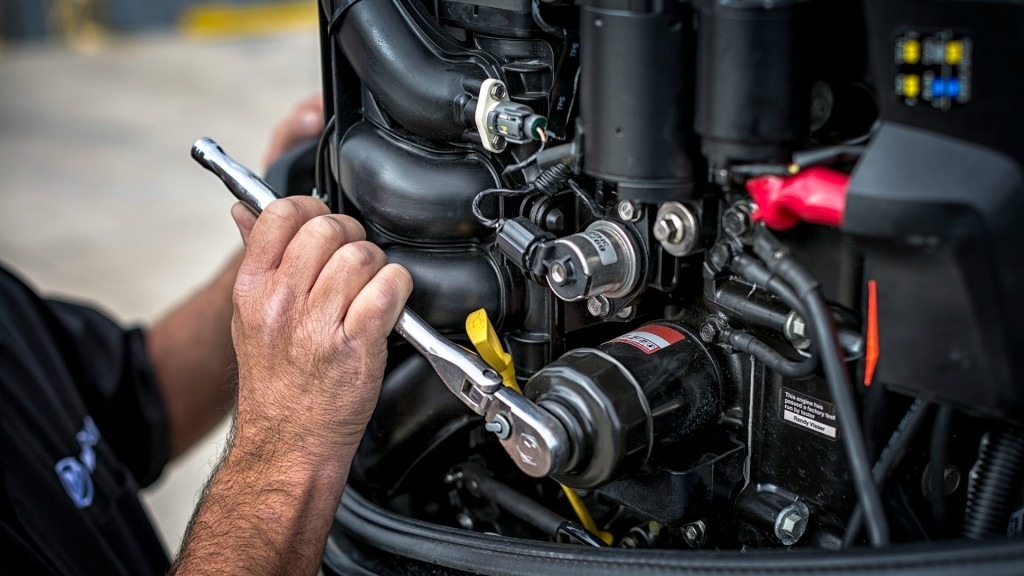 AM PM Marine, a leader in the boating industry known for its commitment to customer satisfaction and integrity, is inviting you to join our team as a Marine Technician in Pasadena, MD. If you're drawn to the allure of the water, have a passion for boating, and enjoy working outside, this opportunity is tailor-made for you. At AM PM Marine, you will be more than just an employee; you'll be part of a family that believes in honesty, service, and community engagement. Your role as a Marine Technician will encompass a wide variety of responsibilities, including maneuvering boats, testing marine engines, carrying out essential repair and maintenance tasks, and ensuring that all components are seaworthy.
AM PM Marine stands out for its vibrant working environment where every team member is embraced and nurtured. With us, you'll have the opportunity to grow your skills and work alongside seasoned professionals, all while contributing to our mission of delivering unparalleled boating experiences. We're looking for a team player who's a self-starter, with an eye for detail. Join AM PM Marine, and embark on more than just a job; it's a fulfilling career with a company committed to excellence and a true love for boating.
AM PM Marine is seeking a Marine Service Writer to become a vital part of our dynamic team in Pasadena, MD. In this role, you'll be responsible for communicating with clients and technicians, scheduling service appointments, and preparing detailed repair orders that guide the service team. Our workplace thrives on a vibrant and supportive environment, where every individual matters. We're looking for someone who exemplifies teamwork, initiative, and attention to detail.
Experience in the boating industry is a plus, but we are ready to guide the right person who aligns with our values and vision. Join AM PM Marine, and step into a career that's more than just a job; it's a lifelong commitment to excellence, fostering relationships, and redefining what it means to provide outstanding service in the boating world.